PCD Pharma Franchise in Karnal – Establish your own profitable business in Karnal with Novalab Healthcare! We are the region's leading pharma company that is offering tremendous and genuine monopoly-based pharma franchise distribution business in the beautiful  North-Indian city of Karnal. We are a company that is engaged in the manufacturing and supply of high-quality medicines that covers multiple therapeutic segments such as pediatric products, anti-diabetic, dermatology, nutraceuticals, cardiology medicines, ophthalmic, etc. We are the Best PCD Pharma Franchise Company in Karnal that is welcoming pharma aspirants or interested business seekers across Haryana to join us for genuine business deals, exclusive monopoly rights, quick delivery, result-oriented products, stable income, and affordable rates.
As per a report, Karnal has shown great potential when it comes to the pharma franchise business, and considering the rise in the demand for pharma medicines, it is reported that investment in this business segment will be beneficial and profitable for the investor. You can become one of them by investing in the Top PCD Pharma Franchise in Karnal by Novalab Healthcare. We are an ISO 9001:2015 certified pharma company that is catering to the broad demand of both the clients and customers in the most effective and efficient manner. The company delivers products that are manufactured under GMP-WHO authorized facilities and they are available in the form of Tablets, Capsules, Injections, Sachets, Syrups, etc. Our formulations are fabricated under rigorous QA/QC standards using highly advanced machinery.
So. If you have plans to invest in the pharma sector and you want to enjoy tremendous deals along with some of the key business benefits like monopoly rights, high sales, and better profits, then join hands with Novalab Healthcare. Call us at 9371300000 or send us an email at novalab07777@gmail.com to get more details.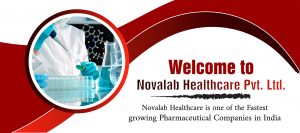 Enormous Prospects of PCD Pharma Franchise in Karnal
Home to more than 4 lakh people and located in the state of Haryana, Karnal is one of the famous locations to invest in the pharma franchise business., This city is full of business growth and expansion opportunities as the pharma sector in Karnal is consistently growing. With each passing year, the population of the city is also rising and so is the medicinal requirement of the local community.
According to research, there has been a 2.66% rise in the population of Karnal as compared to 2021 and the demand for pharma products has also witnessed a steep incline of about 70% in the last 5 years. All this means that establishing a business here will be profitable and fruitful at the same time. If you are from Karnal and you are willing to start your own business in the pharma sector, the link with the Best PCD Pharma Franchise Company in Karnal, Novalab Healthcare. Below are the perks of investing in Karnal:
High population demanding quality medicines.
Tremendous business growth and profit earning opportunities.
Consistently growing demand for pharma products.
Sublime healthcare infrastructure and facilities.
Take the Best PCD Pharma Franchise in Karnal from Novalab Healthcare
Novalab Healthcare is among the top-most pharmaceutical companies working in the Indian market that enjoys PAN India presence. Established in the year 2014, we are India's most trusted pharma company that is involved in the business of producing and delivering a myriad of healthcare products. Our team successfully fabricates and markets highly innovative & result-oriented products to enhance human life.
The company entered the pharma sector with the sole focus to explore new markets and meet the unmet demands of the patients. Our proven capabilities and infrastructural arrangements are the major reasons behind the growth and development of the Top PCD Pharma Franchise Company in Karnal, Novalal Healthcare. Here are the highlights of the company:
We ensure the delivery of high-quality pharma products at nominal prices.
The company is ISO, WHO, and GMP certified.
We have collaborations with the industry's best vendors.
The company provides astonishing business deals that yield mutual growth and expansion.
We are a zero dept pharma company.
A team of highly qualified and skilled professionals is working at our premises.
More than 900+ Premium Quality Pharma Products Offered by Novalab Healthcare
Being the leading pharma company, Novalab Healthcare has come up with a scientifically proven pharma range for PCD Pharma Franchise in Karnal. The company has established a sting hold over the Indian healthcare industry. We have India's biggest pharma range that consists of more than 900+ high-quality and quality-tested formulations. Our products are made under state-of-the-art facilities keeping in mind all safety and quality guidelines. A team of experienced doctors and medical professionals is relentlessly working at our premises to craft a highly valuable and demanded product range. Here are some of the compositions delivered by the Best PCD Pharma Franchise Company in Karnal:
| | |
| --- | --- |
| Brand Name | Composition |
| CONIGLIP-50/500 | Vidagliptin 50/500 mg |
| CONITEAR | Sodium carboxymethylcellulose 0.5% ophthalmic solution |
| CONISTAT-10 | Rosuvastatin 10 mg tab |
| MOXIKAST | Moxifloxacin HCL ophthalmic 0.5 % eye drop |
| CONITORE-10 | Torsemide 10 mg |
| CONIFLO-AF | Azelastine HCL + Fluticasone Furoate Nasal Spray Metered Dose |
| DAZ-12 | Ivermectin 12 mg Tablet |
| FROKAST DROP | Flurbiprofen sodium ophthalmic solution |
| DAZKET -CREAM | Ketoconazole 2% w/w cream |
| CONITEAR-PLUS | Naphazoline HCL, CPM & methyl cellulose eye drop |
| AMLOTREE -5 | Amlodepin 5mg tablets |
| TOBAKAST | Tobramycin sulphate opthalmic solution |
| AMLOTREE -5 | Amlodepin 5mg tablets |
| JIYOCETAM -IV | PIRECETAM IV |
| DAZFLO-F | Fluticasone Furoate Metered Spray? |
Join Hands With Novalab Healthcare and Secure Bright Future in Karnal
If you are someone who wants to start a business in the pharma sector and you also want to get the full worth of your investment, then choose the Top PCD Pharma Franchise Company in Karnal, Novalab Healthcare. We are among those pharma companies that work with the motive to deliver top-class pharma products and mutually beneficial business deals. The company is advocated by a world-class team of doctors, medical staff, supervisors, and pharma professionals who take care of product manufacturing, quality control, and accurate shipment. The business deals offered by us will allow us to start your own business in Karnal. Here are the benefits of working with Novalab Healthcare:
All the franchise holders will get free-of-cost promotional tools.
We will provide you with full monopoly rights for your region.
You will get year-round stock availability.
The company promises assured returns.
We have huge storage arrangements for germ-free storage of products.
If you hail from Karnal and you are planning to start your own business in the pharma industry, then take the Best PCD Pharma Franchise in Karnal from Novalab Healthcare. Work with us and enjoy tremendous business deals.
For More Information
Name: Novalab Healthcare
Address:Plot No-208, Industrial Area Phase 1, Panchkula, Punjab 134113.
Phone: 9371300000.
Email: novalab07777@gmail.com.